Our Story
Our Story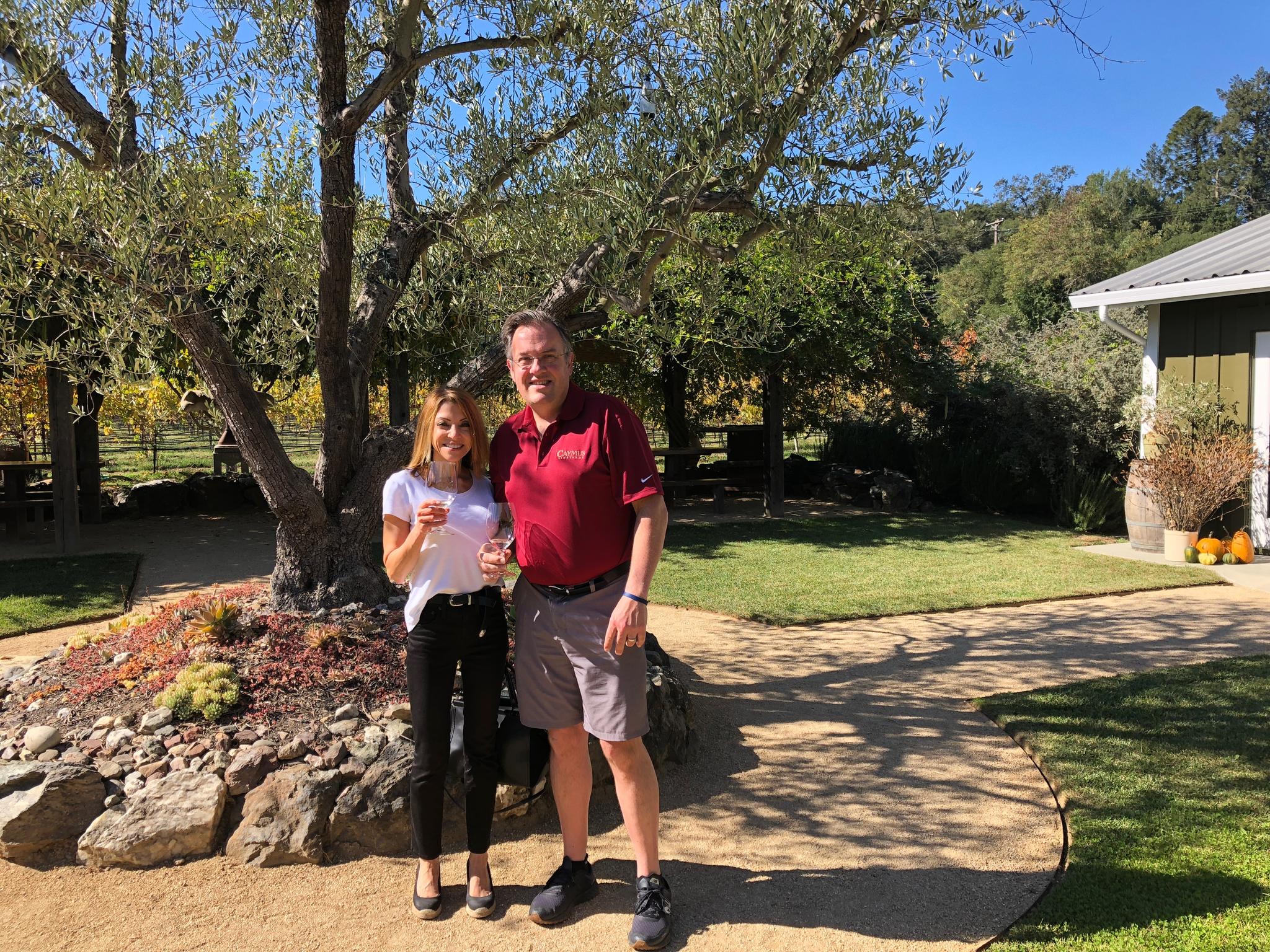 Simply put, my wife Pam and I are food people. We love exposing friends to new culinary    adventures and     watching their reaction. We have always been happiest making others       feel welcome, and opening our home to loved ones in a genuine spirit of hospitality. 
A native of the South Shore, it was my lifelong dream to open a business near my hometown of Hingham. We   took over Plymouth Bay Winery from our friend, Tim Cherry, in early 2011. Studying with Tim for a season, I have lovingly learned the art, science and beauty of artisan wine making. It never feels like work! 
Our collection of wines, produced from locally grown, native grapes and berries, are anything but stuffy. Our wines are fun, versatile companions to wide a wide range of dishes at every meal. In addition to our pairing recommendations, we encourage our loyal customer to Play with Bay! 
  Pam and I welcome you to our winery - our home away from home - and hope you'll come by for a tasting the next time you're in Plymouth. You are always Welcome. 
                                                                                                   Michael Carr 
                                                                                                              Proprietor and Winemaker 
Plymouth Bay Winery has been featured on WCVB TV's "Chronicle." See our segment here: Chronicle Outside the Box Gifts